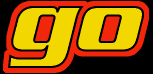 Runnning Time: 103 minutes


Sometimes I like to start off a review with a good old definition. Go (in my dollar store dictionary) is a verb that means to move or to try. Well in this movie they characters are on the move at very high speeds. These characters are also trying new things. Claire (Katie Holmes) is a good girl and doesn't seem to have experienced too much. Simon is
leaving for the weekend to go to Vegas, where he has never been. Adam and Zack are trying something new to get themselves out of trouble. Ronna (Sarah Polley) is in a race to make enough money to not get evicted from her home so she tries to make a drug. All this packed into about 100 minutes. Boy is this movie fast and action packed. As you hear many times, it's a non-stop thrill ride and all that other stuff.
Let's go through the plot this time with some order. It's Christmas time in Los Angeles and Ronna is about to get evicted from her apartment if she can't get $380 this weekend. So to try to make money, she is working extra shifts at
the supermarket where she works. Simon the Brit, Claire, and Mannie also work at this supermarket. Simon offers Ronna his shift because he wants to go to Vegas and she wants to make some money. He even offers her cash upfront. Ronna,
needing the money, takes the offer. Now, Adam and Zack come to the shop looking for Simon. Ronna says he's off and so Ronna asks if she can help. They ask her if she can hook them up with some drugs. Simon is a small time dealer and usually hooks them up. Ronna, still needing some money, says she'll see what she can do. So after she gets off work, she with Mannie (he's got the car) and Claire are supposed to go to a Mary X-mas party , a big rave in a local warehouse. Ronna says she wants to go to Todd Gaine's house, Simon's dealer, to get the drugs for those guys. She sees Todd, he says OK but she doesn't have enough money. Uh-oh what does she do? She uses Claire as collateral. She then goes off to sell the drugs. Extreme circumstances ensue she loses the drugs. What is she gonna do? I don't think I'll tell you, check out the movie out yourself.
The movie then follows Simon to Vegas. He goes with Marcus, Tiny, and Singh. When they get there, they get a hotel room and then eat at one of those $5 all you can eat buffets. Tiny and Singh eat the shrimp and get sick, so they stay in the room. Simon and Marcus go down to gamble. Simon loses his money in a matter of minutes and wants to borrow more money form Marcus. Marcus takes his wallet and says comeback in a hour, he's done for time being. So Simon ventures off into the hotel wedding chapel and hooks up with 2 bridesmaids. He charms them with his British accent, so he gets invited into their room. Of course, as everyone has, these girls have some pot lying around. So they smoke it and then he does them both but in the middle of the sexual activities, a fire starts. Simon runs out of the room with his clothing in his hands and goes back to Marcus. They decide to go to a gentlemen's club. More circumstances emerge, big trouble, people get shot.
Cut to the Mary X-mas party. Ronna has gotten Claire back but now Todd comes after them and Mannie has taken too many drugs. Adam and Zack go to the party to avenge an old lover. Lots of things happen here which lead to more crazy stuff. All this is 100 minutes, it is psycho.

You might think that all of this might lead to a convoluted plot which is indecipherable. You would be wrong, you might not be able understand it from my description but seeing the movie will help you out. Although I want to see this movie again in case missed something kind of like The Matrix in that way. Everything fits in this movie although they show the stories separately so that the second story helps you understand the first story. The writing is awesome; the action is great and the dialogue is fresh and funny. Writer John August has one previous credit for writing, it's name is God, did a good job here. Director Doug Liman (Swingers) brings the lighting fast excitement to life in this extraordinary movie with a two letter title. All of the things that make a good movie is right here.
What about the performances? Sarah Polley is great as Ronna the hustler. Desmond Askew is great as Simon. Taye Diggs was very refreshing in his kind of nice guy part. Scott Wolf and Jay Mohr had great chemistry as Adam and Zack. Here is where a my only, little complaint comes in, which happens in a lot of ensemble cast movies. There is not enough screen time for some of the characters such as Breckin Meyer and James Duval who get almost non-existent screen time, but I guess that's what they're parts called for. Katie Holmes was ok, but her screen time seemed small also. Long review wow! I give this movie ***1/2 out of 4 Stars.