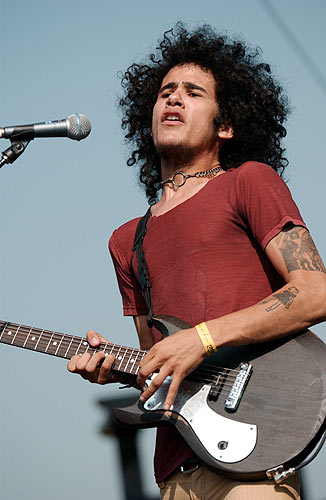 The Mars Volta/The Rapture/Enon
at
Roseland Ballroom in NYC
Friday, Oct. 24
I have one extra ticket to sell for this amazing show. I will be attending. I will accept
Paypal or arranged meeting with cash payment. Don't miss out on this amazing opportunity. I saw Omar,
Cedric, and the boys. over the summer and it was my own private revelation. If you need it to be shipped to you, you will be responsible for all costs in that regard in addition to the winning bid price. Since the bidding will be close to the show, meeting at the show would probably be best. Good luck, and don't cream your pants at the show because it is GENERAL ADMISSION!!!!!