SLC Punk!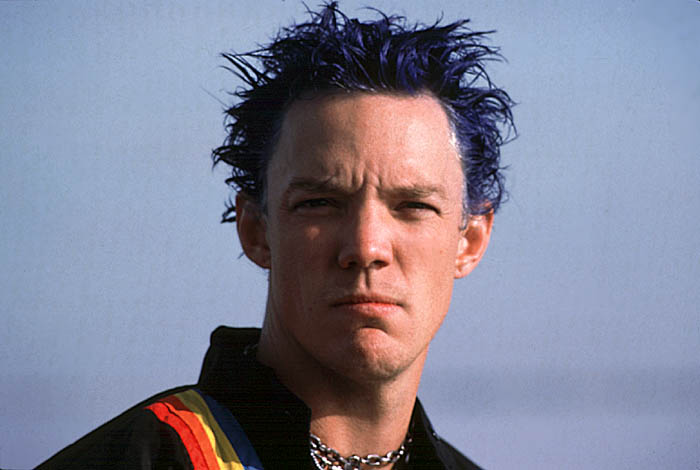 Stevo (Matthew Lillard) has his eyes on overthrowing democracy with anarchy.


How does one describe a movie of this sort? SLC Punk! is a mishmash of a whole bunch of things, which should not be mixed, at least not in this way. You might find this review confusing which fits right in with the movie itself. Too many characters, too much narration and too many confusing stories in not enough time.

Stevo (Matthew Lillard) has lived in Salt Lake City (SLC) his whole life. He is a punk in a state where it is not prominent. By punk, I mean a person who likes punk music and has colored hair and wears different clothing than most. Actually there are none. Did I mention it's 1985? Well it is. He starts off his narration as a young man, I think, of I'm not sure how old. All I know is that when he graduated high school, he had a blue mohawk. During his college years, I believe his hair was just spiky and blue. He is a very good student and he takes a lot of drugs. He lives with a fellow punkster, Bob (Micheal A. Goorjian).Bob is known as Heroin Bob for acting like he's on heroin even though he won't take drugs. He won't even let a needle enter his arm. Then there are a whole bunch of other characters who just keep coming in and leaving the movie with no real purpose.

Their apartment is full of antigovernment stuff. The walls are full of graffiti with slogans such as "I Voted Reagan" and other things. They are anarchists. They get into fights wherever they go. They seem to fight with everyone in this movie.

The movie seems to go back between their high school years and college years. There movie isn't really easy to explain plot wise because there really isn't one. The movie just lets someone tell a story. Throw in a story from later years then earlier years and then the occasional acid scene. One thing that was done that I very much disliked was the way Lillard would just stop and narrate. He would tell us about some unimportant character . The stories about them going to Wyoming to get real beer, and going to parties.

The good thing about SLC Punk! is certain individual scenes which make this movie good to watch. Some of the stories in the movie are hysterical but they have no connection and collectively make no sense whatsoever. The characters curse each other of as hellos and do random acts of violence. One character, which kind of taught Lillard the supposed lesson of the movie, that all things must change, is Sean (Devon Sawa). When Stevo sees Sean, he realizes he doesn't want his life to go to waste like Sean's, who is now a beggar. Sean has the funniest scene in the movie in which he goes to apply for a job at a women's clothing store wearing a jacket that says @#$% YOU. Some other scenes were funny but as a whole this movie is a real waste. I really tried to like this movie for the talented Lillard's sake but I just couldn't do it. Most of Lillard's roles have been as co-stars in teen movies such as Scream, She's All That and the horrendous Wing Commander. This is his first major starring role alone. 1.5 out of 4 stars here for some good scenes and decent performances. For a better drug movie, check out the far superior GO.

Rating: 1.5 out of 4/ C/ 27 out of 100
Reviewed by: Joe Soria
Running Time: 97 Minutes
Rated R for pervasive language, drug use, violent anti-social behavior and some sexuality.




Awesome Soundtrack!

since April 25 at 10:00 P.M.