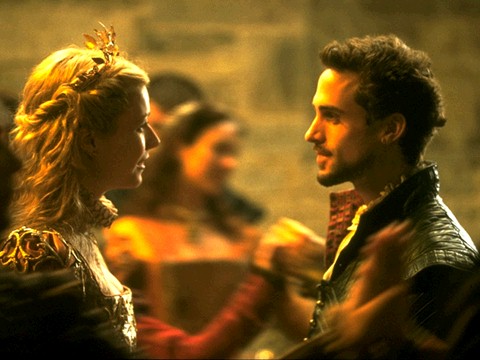 Gwenyth Paltrow and Joseph Fiennes in Shakespeare in Love.
Shakespeare in Love (Rated R for nudity and language, you know the usual.)
You've read his plays, you've seen them performed and translated but have you ever wanted to see the man behind the plays, William Shakespeare. In this highly inventive movie, loosely based on the life of William Shakespeare, we get a glimpse into the life of the great playwright/poet.